A wonderful opportunity has come my way. It happened because I was rejected.
However, because I "came close" to making it, (only about 8 out of 200 did make it) I was offered an opportunity to have my submissions (and that of several other "almost rans") reviewed and critiqued by three outstanding artists. This really IS a FABULOUS opportunity! I'm excited.

Not long ago I wrote a blog post (Seeing As A Collector) about something like this which I read about on the Red Dot Blog and the book "Starving To Successful" written by Jason Horejs. I believe that every juror will see work differently, but that there are major characteristics that most viewers and jurors look for in all work. If I can better understand how others see what I am trying to convey, I may be better able to infuse it in my own work. After deciding to do this I've had two "reviews" trying to focus my direction. Each was helpful, and I'm sure the session tomorrow will be as well.
Of course, my mentor, David Gallup, critiques the work I bring in to class all of the time and it is always helpful. I want to be my best "me" so I want to broaden the influences I have.
I'm excited... but I was also a bit intimidated. After all, I got this opportunity because my work was rejected. Will I be so closed off that I won't be able to absorb what I can learn? (Will I cry.. ??). Hopefully not.
My girlfriend, Diane Nelson Gold, told me to watch a TED talk called "Power Pose" to get me ready for tomorrow. WOW!! The speaker, Amy Cuddy, really gave a powerful talk about the power of body language in shaping your own outlook / outcome / feelings about yourself. Soooo ---
I WILL be "powerful". I will "fake it until I become it" ---- Watch me!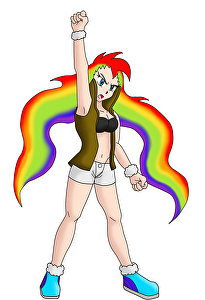 ******
BTW... the painting at the top of this page is a recent one. As of this moment it (You never really finish - do you?). I called it "Sanctuary". -- Maybe I should have called it Powerful.